Rewarding our Employees
At the Lidon Group we appreciate the hard work and dedication of our employees. We recently launched an Employee of the Quarter incentive across our Junction 14 Mayfield, Monread Fare and M3 Mulhuddart sites to reward our employees who have inspired their colleagues and displayed exemplary service for our customers. The Employee of the Quarter prize consists of a Framed Award, a Hamper and a Hotel Break Voucher. We believe this award is a great way for us to illustrate our appreciation of our employees across The Lidon Group.
Rachel Bracken Junction 14 Mayfield
Rachel has been working in our Junction 14 Mayfield for nearly 5 years in the Insomnia chain and was recently supervisor. Rachel has risen to the challenge of a demanding quarter and shown true dedication to her craft! Rachel has exemplified true leadership skills, providing an amazing experience which our customers love. She a team player as well and this is best displayed when she assisted on many of our food counters even helping out at our sister site Monread Fare.
Rachel is pictured receiving her award, gift hamper and hotel break voucher from Site Manager Gavin Moran and Company Director Liam Fitzpatrick.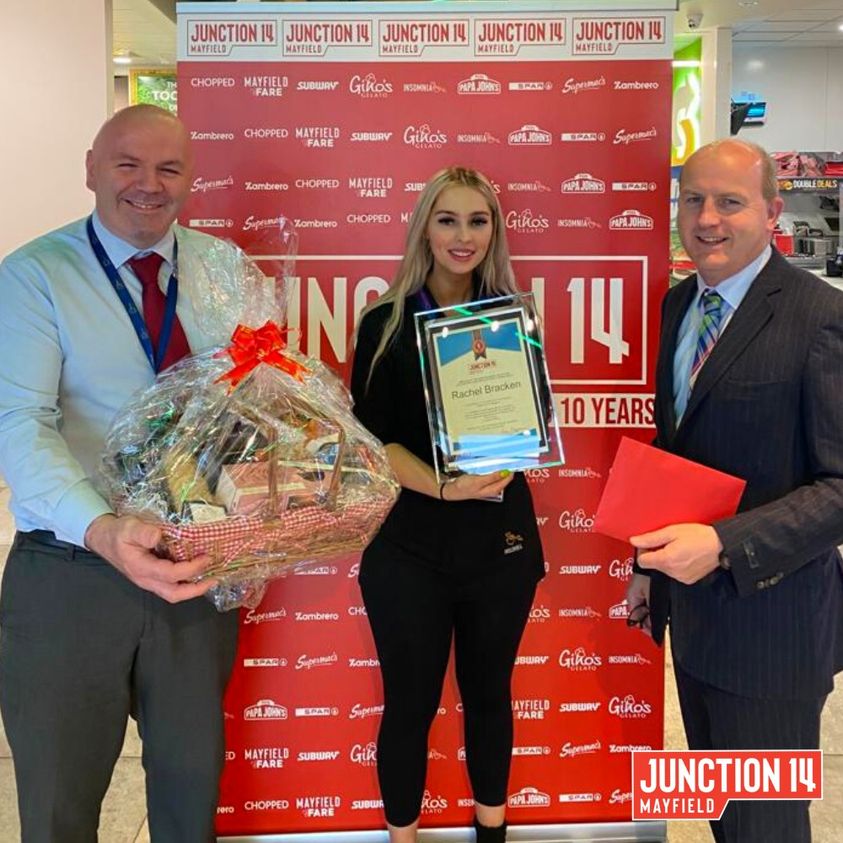 Ryan Doran Monread Fare Naas
Ryan has been working as part of the Monread Fare team since opening in 2018. Ryan is renowned for his amazing customer service skills, great work ethic and his dedication to the company. He is well liked by his colleagues who are all very proud to his amazing achievement!
Ryan is pictured receiving his Employee of the Quarter award. As part of his prize Ryan received a gift hamper and hotel break voucher. Picture with Ryan are Company Director Liam Fitzpatrick Site Manager Penyo Shilev.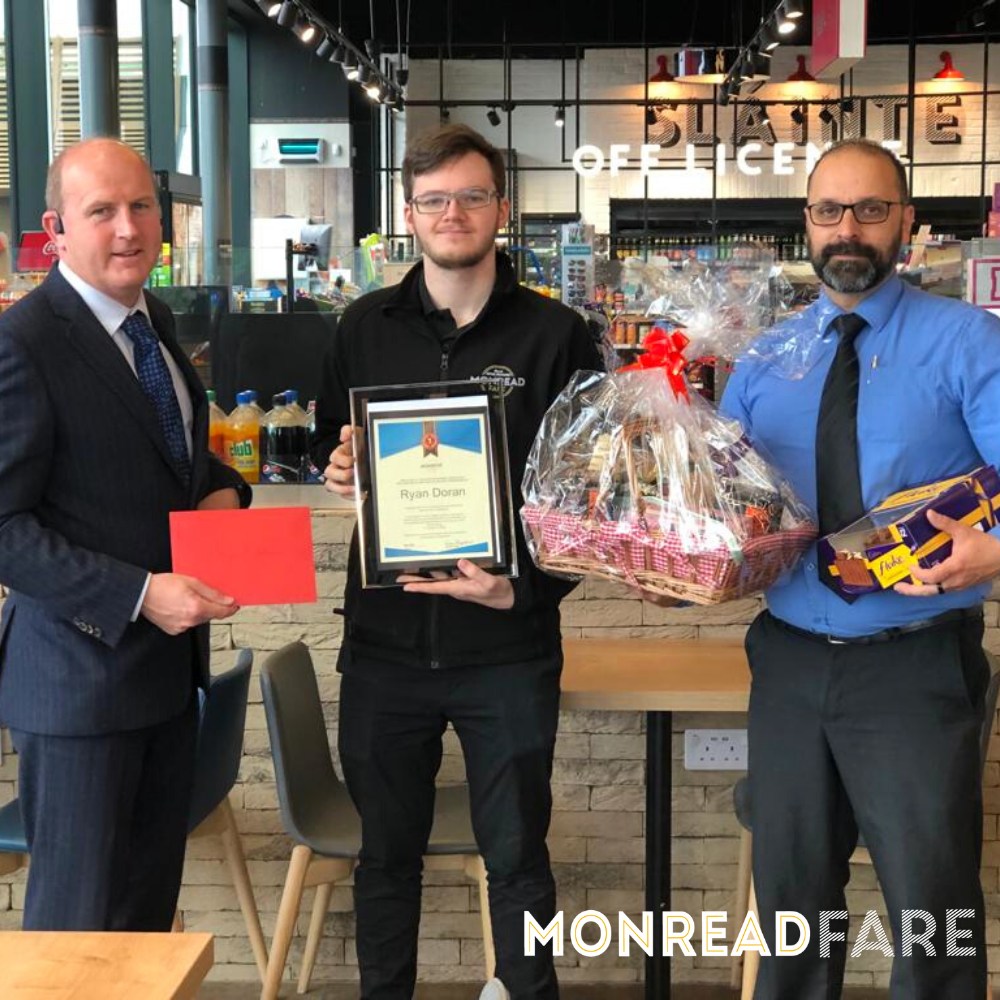 Anna Ivanova M3 Mulhuddart Service
Anna has worked at M3 Mulhuddart Services for over 3 years, proudly serving our customers in our Maxol Shop! Her incredible commitment and dedication to the company combined with her customer service skills are greatly appreciated by everyone she works with. We are delighted to honour her with an award, gift hamper and hotel break voucher 
Anna is pictured with Site Manager Noel Meany, Assistant Site Manager Kristina Orliuk and Company Director Liam Fitzpatrick.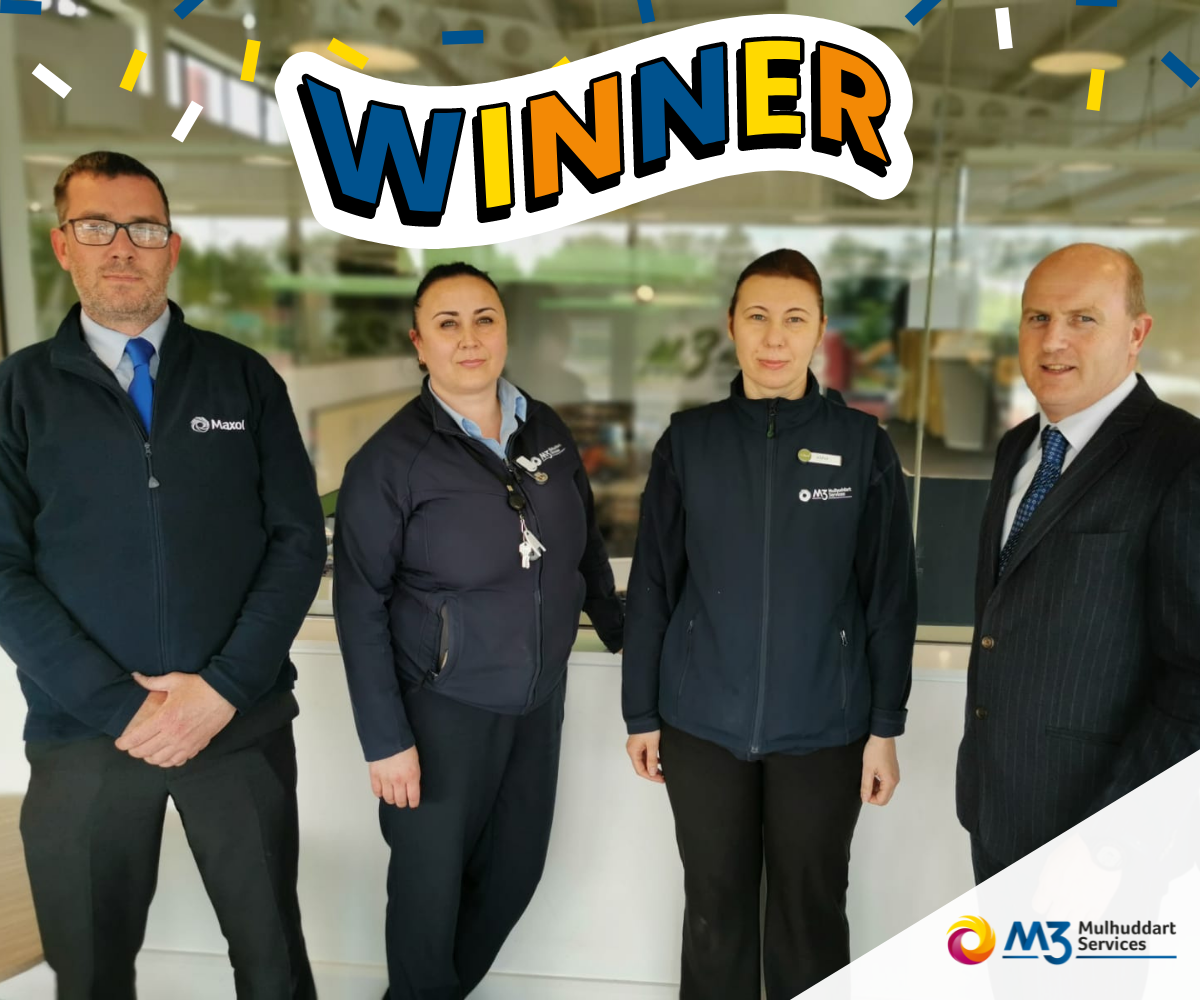 If you would like to work with us in The Lidon Group please send your CV & Cover Letter (if applicable) to hr@lidongroup.ie. Please state what job you are applying for in the subject line of your email. We are looking forward to hearing from you.